Top Community Contributors
Displaying items by tag: systems modeling language
Friday, 02 August 2013 17:31
Wed, Aug 28, 2013

 to 

Thu, Aug 29, 2013
Instructor-led, Hands-on course
Uses Enterprise Architect (EA) v.10
Wed, Aug 28, 2013

 to 

Fri, Aug 30, 2013
Instructor-led, Hands-on course
Uses Enterprise Architect (EA) v.10
Committed to your professional education,

The Cephas Training Team
Authorized Training Partner for Sparx Systems
The full Cephas course catalog
Email This email address is being protected from spambots. You need JavaScript enabled to view it.
Phone 866.433.3183 #101
Monday, 11 October 2010 00:00
This article introduces the OMG SysML modelling language, dedicated to complex systems combining software and hardware realisations. SysML, adopted in 2006 by the Object Management Group, provides a vocabulary suitable to Systems Engineering e.g. by modelling Blocks instead of classes. SysML uses a subset of UML2 and defines its own extensions, making it a smaller language that is easier to learn and apply.
Abstract:
UML, the standard modelling language used in the field of software engineering, has been tailored to define a modelling language for systems: SysML or Systems Modeling Language.
This article is intended to provide a non-exhaustive presentation of SysML including some background about Systems Engineering and SysML, and a review of each SysML diagram and modelling techniques.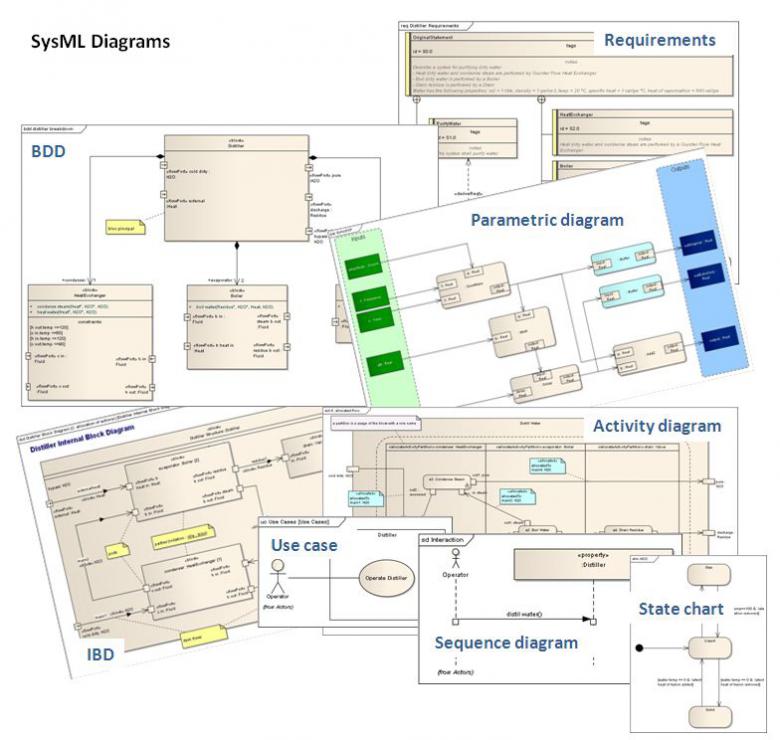 The article "SysML Modelling Language explained" is available from the following PDF document (size: 747 KB).