Find Usage of an Element
The issue:
You have an element in
Browser
Diagram
Search Window
and you want to see where this element is used.
The solution:
Right click on the Element (Browser, Diagram, Search Window)
Scripts, Element Usage
EA lists the usage of the element in the Search Window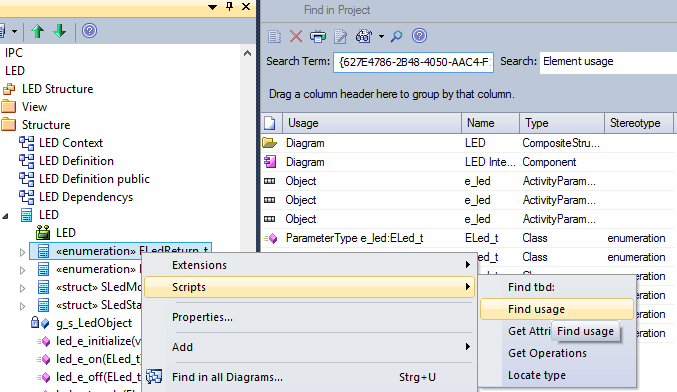 Which usages are detected?
class, instance, object, part
 type in attribute, operation
 usage in diagram
operation to Sequence, Behavior, Call Action
etc.
Which repositories are supported?
Installation:
Copy hoTools.xml into ...\Sparx System\EA\MDG\Technology
Open Scripting View (either in View or in Tools)
Create New Scripting Groups of type: Project Browser, Diagram, Model Search
Create in each group a VB Script (New VB Script) and name it "Element usage" or so
Copy the Script in each group (Copy and Past the content of the existing "Find Usage" Script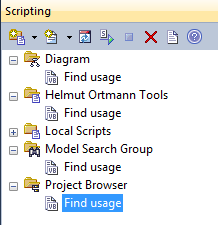 Installation: