On the embedded world this week in Nürnberg - we have something cool to announce!
UML Code Generation finally at affordable prices!
The specialists for embedded UML in Bückeburg (Willert software tools GmbH) and the Viennese Enterprise Architect experts (LieberLieber Software GmbH) have jointly developed a code generation solution based on Enterprise Architect by Sparx Systems, LieberLieber AMUSE and RXF Willert. This solution is introduced at the embedded world in Nuremberg for the first time at 510 and 231 in Hall 10 booths 2011.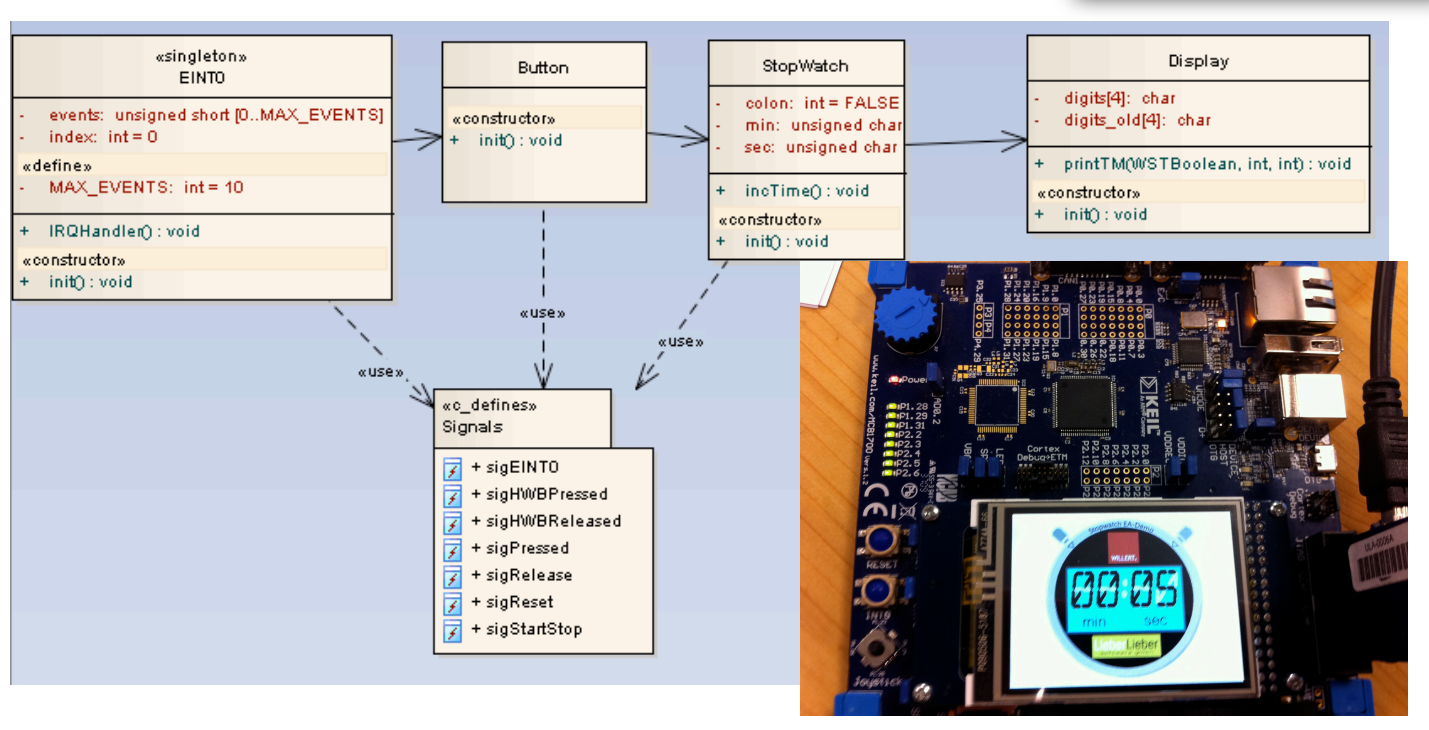 Basic Toolchain
• Enterprise Architect from Sparx Systems (Systems Engineering or Ultimate)
• LieberLieber AM|USE – UML Simulation and footprint optimized C Code Generation
• Willert Deployer – integrates generated source code into your embedded IDE Projects
• Willert Runtime Framework – hardware abstraction layer with extremely small footprint
• UML Target Debugger – enables you for monitoring of code execution on target without any code
instrumentalization
• Embedded IDE and RTOS of your choice
Prepared for MISRA. Documentation and validation on demand
Supported IDE's / Compilers - Keil C166, Keil MDK ARM, IAR EWARM, IAR M16C, IAR M32C, Analog Devices Visual DSP++, GNU gcc,
Tasking C166 V8.x, TI CodeComposer, IAR Microchip dsPIC/PIC24, Microchip MPLABC32, Altera NIOS II gcc, MS Visual Studio 2008
Supported RTOS - CMX-RTX, OO-RTX, RL-ARM, embOS, VDK, Linux, EUROS, DSP/BIOS, Windows
Further Platforms, IDE's, Compilers on demand.