Open your Web browser and immediately start working with the Data in your Enterprise Architect from Sparx Systems Repository. EnArWEB reduces EA's complexity to several aggregated views matching the needs of your daily work and shortens the learning curve dramatically. The result is stored directly in a central EA repository and is immediately available for other users working at the same time on the same model. Customizable views fulfil the needs of each involved role and enable everybody involved in a project to participate in the workflow around an EA model. The Idea is to make the assets in your EA Repository more accesible in your organisation! See all the Details on the Product Website: http://www.lieberlieber.com/model-engineering/enarweb/
The sample screenshots are all showing requirements, nevertheless EnArWeb can also be used for other items.
Detail view of a single requirment inside the EA repository. In this case editing is possible - e.g. change the status during a review meeting: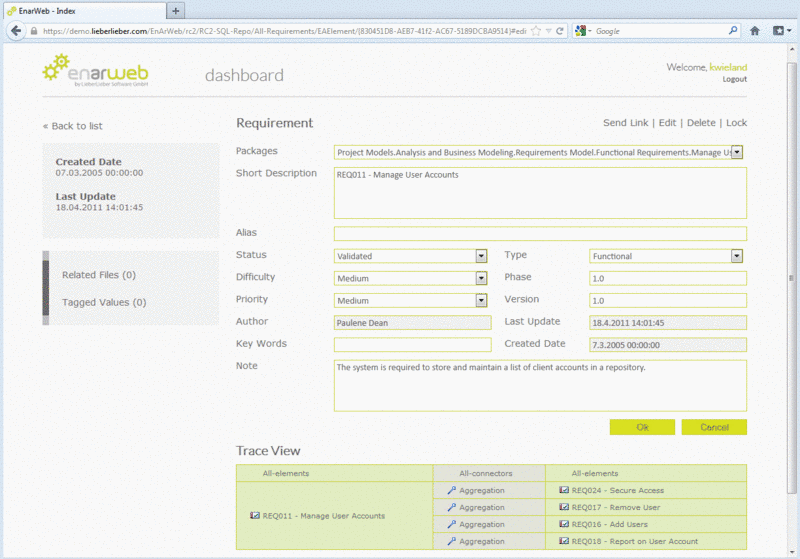 A matrix view of all requirements in a certain view. If you click a number you automatically get a list view showing the requirments: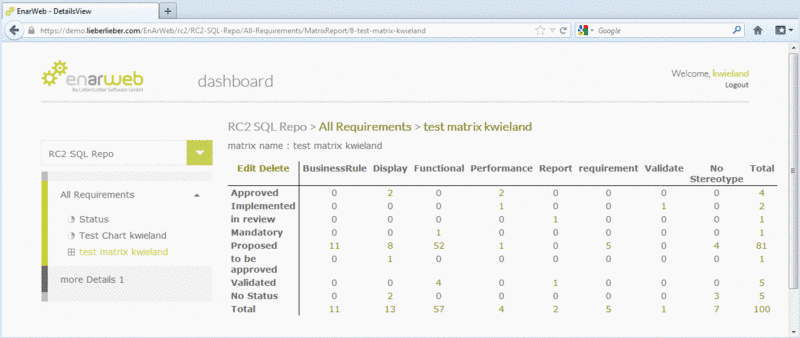 One of the list views you can have in EnArWeb showing requirements.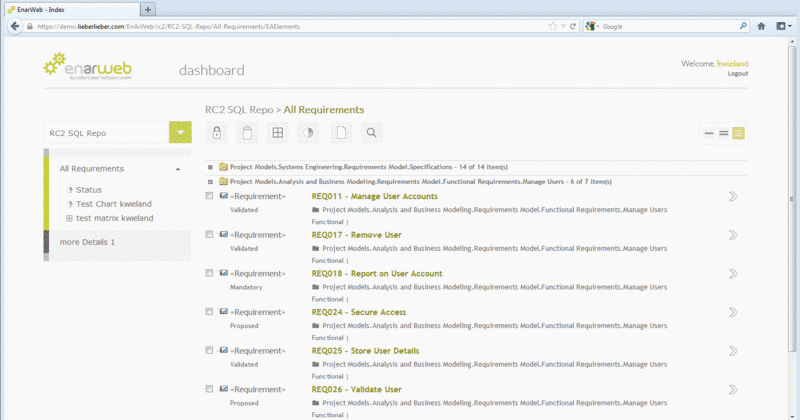 Finally a nice piechart showing the status of your requirements.